I haven't yet received my fabric. Hand-dyed fabrics always seem to take a little longer than I anticipate. Since I started working on this piece already, I've been trying to continue working on it. The beads are really tedious, but it does add a nice pop to the stitching.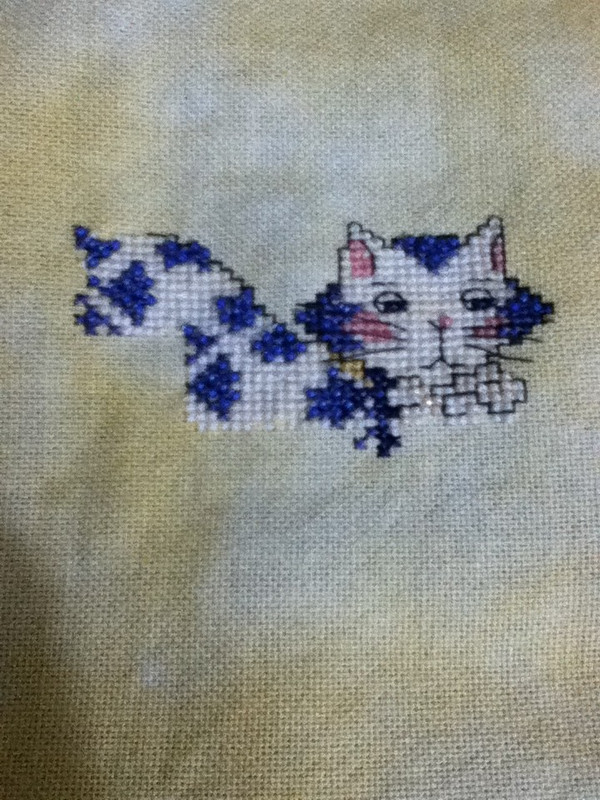 It is really slow going, but I think it is definitely going to be worth it when it's finished. I absolutely love the expression on his face.
Since I haven't received the fabric from Stitchlets and I requested a refund, I hope I will be able to find another piece of fabric that would work with the "Scarlet" quilted cat.
The beading is really different than what I am used to, and I think my first attempt at it is going really really well.